Buy Any Brand Of RICE In Bulk Rate #9,500 Per Bag Cal;08053835586 - Port Harcourt
Friday, 26 August 2016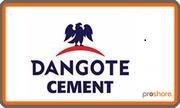 Item details
City:
Port Harcourt, Rivers
Contacts

joy

08053835586
Item description
Get bags of rice from nigeria call the distributor with(08053835586)different brand of rice for sale
at a cheaper rate with the sum of n5,500 per bag
i am an authorised distributor of different brand of rice. I distribute
to all part of nigeria to sub-distributors
wholesalers, retailers and end-users at
an auction price of n9,500 per 50kg bag due to the fact that i want to clear
my warehouse off my old stock to create room for new ones. We deliver
unfailingly within 24hrs after booking. Call 08053835586 to book now. Our mode of payment is very easy
and convenient. You simply book
order and collect it same day. We arrange transport and you
get your rice anywhere in
nigeria within 24hrs maximum.